Eighteen days to go until the end of the school year is upon us! There are still so many things to complete . . . projects, review work, grades, end of the year activities, and reflecting on the current year to name a few. How are you feeling about ending the school year?
Are these questions keeping you up at night? How am I going to get "this" all done in a quick 18 days? I have a million plus one "things" that still need to get done? What about those students who need extra support throughout the summer? What about those students who need support with community resources?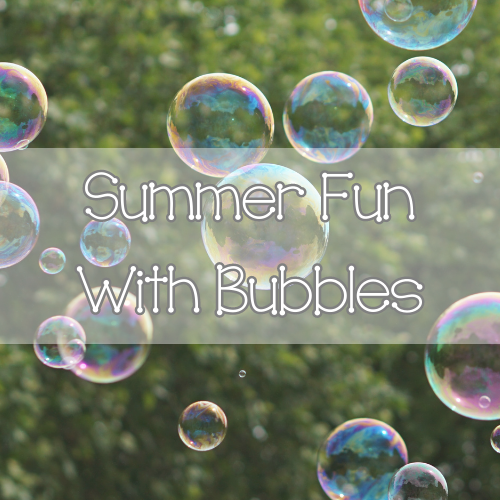 These may be just a few of those questions keeping you up at night. Like you, I know there is a lot to do before the last day arrives. So, my friend, I want to offer some support and ideas for you as you begin winding down the school year and start thinking about the next school year. Use these tips and you will certainly enjoy a full summer relaxing and renewing yourself. Ahhhh!!!
This post may contain affiliate links, and I may earn compensation when you click on the links at no additional cost to you.
End of Year: 8 Top Tips!
The easiest way I've found to do this is making a list of what needs to be done, add due dates, and prioritize. Here are eight quick tips for you, so you and your kiddos end the year on a successful, positive note.
Tip #1
1. Make a list: Write down in ONE space (paper/google doc/calendar) what is happening during these last few weeks of school. It is important to keep this document handy, as you will likely be making adjustments to what needs to be done as things come up. My school has a "gazillion" events happening that last week of school: End of year (EOY) Family BBQ, Awards Assembly, Field Day, Field Trips, and EOY Celebrations. Add in the "EOY teacher checklist", and yep, it's crazy busy!!
Tip #2
2. Due Dates: On your list, make certain to have due dates written down. Having these dates visible will assist in prioritizing your daily tasks AND make certain everything is done without adding stress to your life. Keeping myself organized with the list and due dates helps me to get things done on time.
Tip #3
3. Work the List: Check your list at least three times each week. I review mine on Sunday, check in on Tuesday, and again on Friday. This way I am ahead of the game – my goal. I'm a "cross off the list" kinda person, so I am diligent about what needs to be done, when, and check when done.
Tip #4
4. Reflecting: While I work through my list, I also make notes about what I need to do for next year. What worked out great, what do I need to tweak, what do I need to change up for next year. I think big picture: classroom management, procedures, projects, personalized learning, supplemental learning, online learning, supplies, organization, seating, room arrangements . . . etc. I spend a few days of quiet time in my classroom thinking about each
of these areas, and again, writing a list. I use a google doc and calendar to keep myself organized and easy access everywhere. I review my initial reflecting over the summer, when I have more time to dive deep in my reflection upon the year.
Tip #5
5.  Student & Parent Input: As I engage in the reflecting stage, I always ask students and parents for their input. What went well, what needs improvement, what do we need more of, less of, what would students like to learn next year . . . etc. This piece of my reflection is very important. I have had great feedback from students and parents, which in turn not only supports my instruction, but helps me provide a better program for my students.
End of Year: Free Resource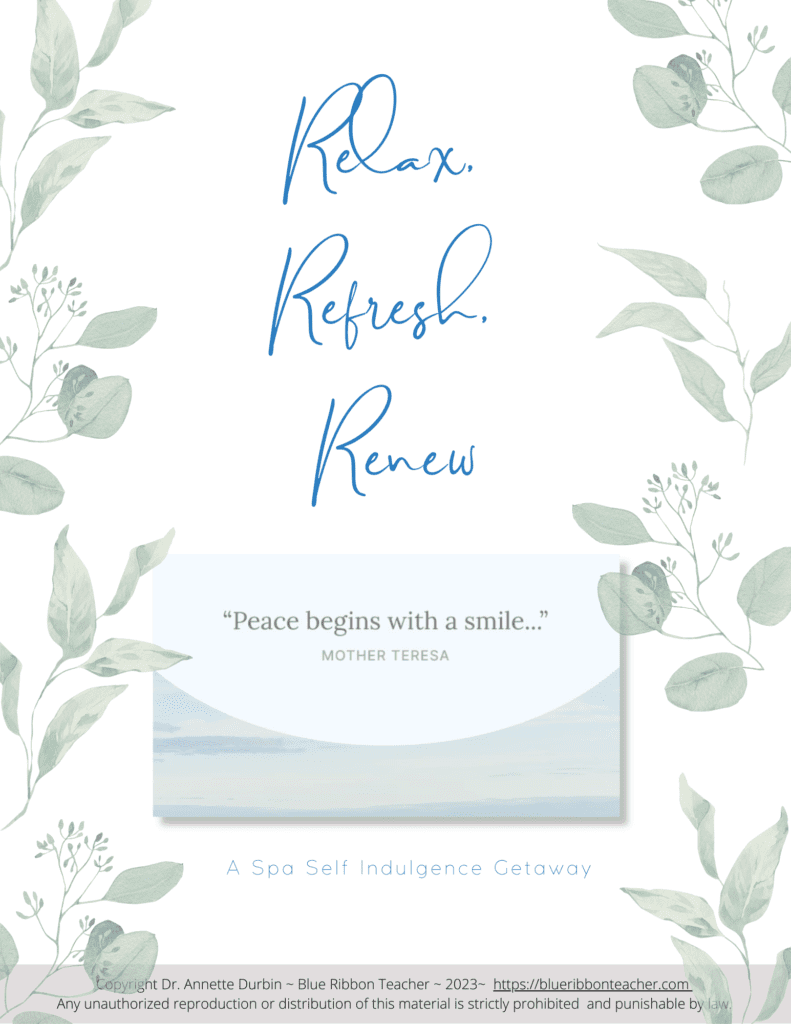 I know how busy you are and THIS is the reason I created this fun "spa-like" resource. This is perfect to gift to your colleagues and parents OR even a little self-indulgence (it's quite alright!!). You have my permission!! 😉
My goal in this resource is to provide you a gift ready to print and give. Everyone deserves to have some "self-indulgence" time AND educators don't need to spend more time creating. I've got you!! Enjoy!!
Tip #6
6. Wrapping UP: By this time in the year, we are down to a week or less left in the school year. My list is nearly complete (even my add ons), I have input forms and may or may not have had time to review them, grades are done, and my goal is to keep the day as routine as possible, but with lots of fun! This is that crazy, busy week I told you about, so I want my list to be nearly done! These are also the last few days that we get to spend together. You'll find that student behaviors/emotions can be all over the place. While students are excited to have NO SCHOOL for 2 1/2 months, many will go home with nothing to do. Soon they will begin complaining and wishing they were back in school. Of course, other students will be visiting families, going camping, fishing, or other vacation destinations. Listen to your kiddos this last week. They may need some reassurances that their summer break will be fun and relaxing, they will see their friends and YOU back in the fall, and you're excited to hear about their adventures.
Tip #7
7. Summer PD: My district always holds a summer academy for teachers. This is an opportunity for teachers to learn, earn recertification credits, and/or engage in book clubs or study groups. Many of the courses allow opportunities to plan for the upcoming school year.
Tip #8
8. Self Reflection & PD: At this point, school has been out for 1, maybe 2 weeks. I've had time to chill and am ready to begin thinking about next year. I always pull out my Reflection notes (step 5) and review student/parent input data (step 6). I start thinking about how I want next year to go. If there is a certain instructional area I want to beef up, I am reading text, viewing videos, or following my favorite teachers' blogs or Instagram accounts. I always take time to read some children's literature that I may use for class reads or book clubs. After I take some time for self reflection and self PD, of course taking notes, I'm now ready to take a well deserved break and have fun vacationing!
End of Year: Family Engagement
Are you looking for a family engagement resource? Look no further!! This editable Family Engagement resource was specifically designed for English Learners focusing on reading, writing, listening, and speaking skills while incorporating standards in reading, writing, math, social studies, science, technology, and the arts.
This resource is also perfect for any student in general education, special education, migrant education, and students who are language deficient. The feedback I received from students and parents was evidence of the Bubbles Family Engagement success!
End of Year: Related Resources
In this video, I share the story, How to Make Bubbles. Enjoy this read aloud story about making bubbles. Then gather your materials, make bubbles, and have some fun!
If you'd like to order your own Bubble book, you can do that, too! I also share some other fun books to read and learn about bubbles!
End of Year: Final Thoughts
Ending the school year can be stressful, but if you follow these tips, use these resources, and plan ahead, you'll be sure to have a great year end celebration!! Bonus ~ you'll also have the seeds for a fabulous start to a new year!! Happy Summer!!!