How is school going?  We are in full swing with distance learning, remote learning, online learning, homeschool learning . . . however you'd like to refer to our learning environment, we are doing it!!
It is exciting to see and hear my student's enthusiasm.  They certainly express the joys of learning at home (sleeping in, getting work done in their time, successfully learning, options) and the other activities that happen as we are all hunkered down at home.  It certainly has been a great learning experience for all of us.
One of the areas we are certainly experts at is Google!  Yes, Google Classroom has been our "go to" learning platform.  This has been a blessing to have all our resources shared in one place, questions, answers, discussions, assignments . . . this has been a huge part of our distance learning classroom.
One of the fun technology lessons students enjoy is our daily Podcast.  This Podcast series has been a great way for students to enjoy listening to a story and practice their visual imagery reading strategies.  I normally read aloud to the students in class; however, with trying to keep up with the virtual demand and videotaping lessons, there just wasn't enough time for me to record my own voice during a read aloud.  Additionally, when I can introduce Podcasts as a way for students to listen to online stories and other learning options, they will be more apt to continue using this resource over the summer.  Now that's a WIN-WIN!!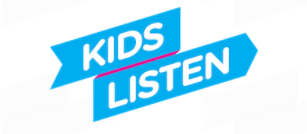 Another FUN event that students participate in are virtual vacations or field trips!  This has been a great way for students to learn, see the world, have fun, and explore while hunkering down at home.  This part of student learning was optional; however, several students took advantage of this opportunity to extend learning.  
Besides our normal lessons and these additional learning opportunities, students are 100% engaged in distance learning.  It is exciting to see and hear about my kiddos' experiences and how much they are loving learning at home.  I am excited to see them OWN their learning, a skill we've been working on for several months.  I sure do miss seeing their smiling faces each morning.  For now . . . ZOOM will have to do!!