This is a crowd funding website where teachers/club organizers can post projects to raise funds for materials that support learning.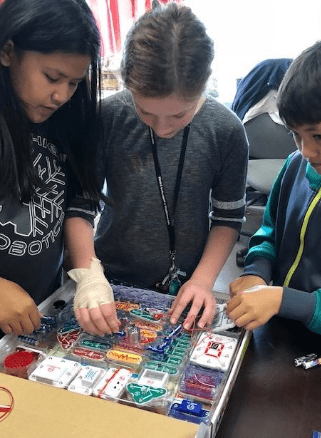 There are many materials my students need to increase learning opportunities. Before DonorsChoose, I would purchase the materials myself; however, over the past five years, I've been able to fundraise for my students via the DonorsChoose program.
This post may contain affiliate links, and I may earn compensation when you click on the links at no additional cost to you.
My past projects included raising funds for: personal student headphones and storage bags, classroom printers and ink, and a SeaLife field trip that included transportation.
This year I was able to get 3 projects funded: STEM learning materials, art materials, 3D printer with filament, and 3D doodle pens with filament. Since I teach a project based learning technology platform, my students need materials to support learning in this unique way.
Below are more pictures of students working with the first DonorsChoose STEM project that was fully funded in September. Here you will see a variety of STEM related materials in action. Before I use these materials for learning, I let students engage in exploration, collaboration and project creation, and simply use their imagination to problem solve with the materials.
The inspiration has just begun. It is quite amazing to see how the workmanship has evolved from basic to more detailed structures as noted in the pictures below.


Oftentimes people don't realize that the u0022extrasu0022 are funded via the teacher's pocketbook.  If you are a teacher and have not utilized DonorsChoose.com, u003ca rel=u0022noreferrer noopeneru0022 aria-label=u0022use this link to get started (opens in a new tab)u0022 href=u0022http://share.donorschoose.org/msFPQu0022 target=u0022_blanku0022u003euse this link to get startedu003c/au003e.  All you need is an idea to engage students in learning, prepare your project, and submit your project to DonorsChoose.  Then share your project with your community, and ask them to continue sharing your project in their network.  Along the way, people will be inspired to donate to education.  It is soo exciting to get a project funded AND the kids are soo appreciative of the new learning materials.u003cbru003eu003cbru003eHere are pictures of our 3D printer project and 3D doodle pens at work. These materials were fully funded in December and January. u003cbru003e
Students use the Tinkercad online building program to design their projects from scratch. Using basic 3D shapes students begin their project. A huge learning curve for students involved measurement – in metrics – NOT the US customary system. Using metrics has helped the students to gain a better understanding of working within the metric system.


How can you help?
1.  Share this information with an educator, then visit DonorsChoose and support a posted project.



2.  If you're looking for opportunities to embed more technology into your learning program, use DonorsChoose as an option to gather learning materials. You can get started with this DonorsChoose link.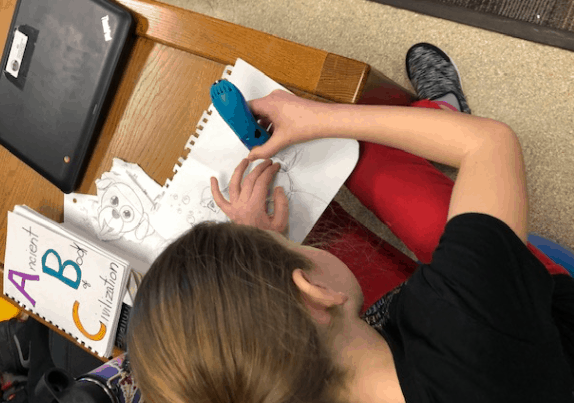 If you are interested in donating to my classroom, please use this link to find out latest project. Thank you for supporting education!!