Reflecting on Teaching: Revisiting End of Year
Reflecting on teaching can be done year round; however, when is the appropriate time for reflecting on teaching a full school year? 
My number one tip I share with teachers is
"Take time for reflecting on teaching and learning". 
Life gets busy, especially for teachers, so if you did not take time to reflect upon teaching from the prior school year in May, then take time now. 
Starting a new school year without considering what went well and what needs adjusted will result in another year of things that do not go well. 
Many teachers take time to reflect on teaching at the end of the school year; however, if your end of year is busy, taking time to reflect on the school year over the summer is also beneficial. 
Reflecting on teaching allows us that opportunity to slow down and essentially review our professional history.  We have the opportunity to think about what to keep, what to toss, and what to revise. 
Either way, I can guarantee you that it is very important to reflect at some point in order to move your professional journey forward.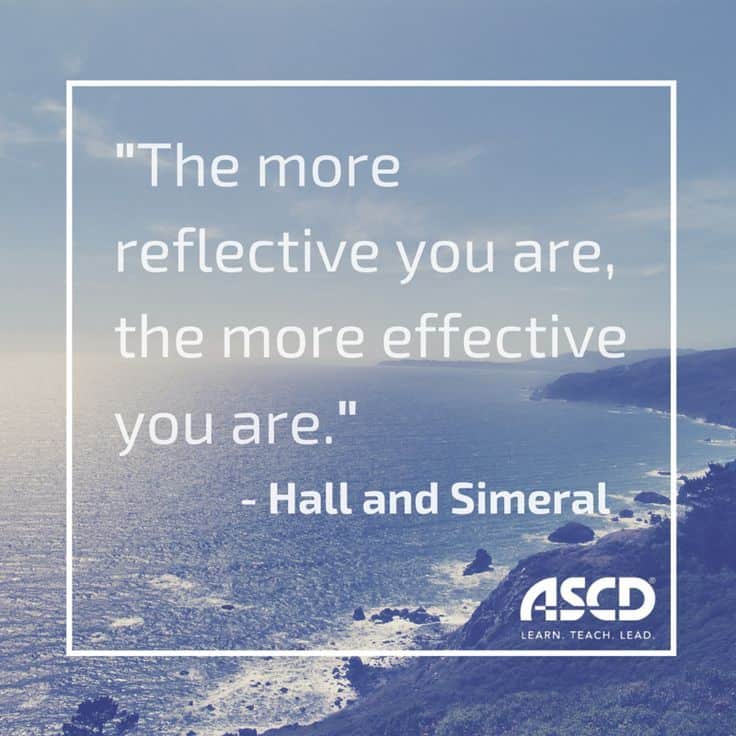 Reflecting on Teaching: Back to School
Ahhhh . . . our Independence Day celebration is over and my family is gearing up for our annual fish camp and one more trip to the lower 48.  Then . . . we are back into our school routines. 
Although we don't "officially" begin school until mid August, I always take time (now a routine) to prepare for the new school year.
If you don't have a reflecting process, feel free to grab some ideas from mine and make them your own!! Remember to get my free resource to assist your reflection process.
Back to School Tip #1
My reflecting process:  I always reflect upon the prior school year the last few weeks of May by writing some notes and jotting some new ideas down to try for this upcoming year. 
Then I put this information in a safe place, pull out as needed, monitor progress, and come August . . . I am ready for fall.
This process allows me to enjoy my summer vacation, knowing I will be prepared for a successful new year.  
This post may contain affiliate links, and I may earn compensation when you click on the links at no additional cost to you.
Reflect by Pondering Questions
When I reflect upon a year, there are several questions I ask myself.  
How effective were the lessons that I taught? Can they be taught in a different way to better motivate and engage my learners? 
What is something new I want to try in order to better deliver content?  Project based learning? Simulations? Workshop?
What training do I need to implement new instructional strategies? What training do I need to do a better job at what I am doing?
What curricular areas do I want to improve upon?
What can I do to better differentiate and personalize learning?
How can I better utilize technology to support learners' needs?
What worked and did not work regarding classroom management?  Why? What needs to change to be better?
These are typically the questions that I start with; however, once I start reflecting, more questions are developed and discussed on paper. 
Get my free resource and your guide to reflecting upon a school year with success!
Reflect and Move Forward
Once I've had an opportunity to reflect, I start taking action on what I need to do to improve.  I am never satisfied with "status quo", and am always trying better myself.  
I consider professional development opportunities to participate in over the summer.  Perhaps it's a live workshop, a virtual training, or even reading a book or two during those long trips.  
What's important to remember here, after I've taken time to reflect, I take action for improvement.  Reflecting without taking action is simply a wasted reflection. 
Reflecting on Teaching: Back to School Tip
Back to School Tip #2
The next step is to develop my "To Do" list.  I typically have this ready to take action before school is out, but this step can also go into the first week of my summer vacation. 
Over the summer, I work on my list.  I try to knock out those workshops first, since this information will guide my planning in August. 
I schedule in those virtual workshops when everyone else is at work or doing other things, so I don't miss out on family time. 
I enjoy reading, so my book reads are great for long trips or in the quiet evening.  Check out some of my favorite books for this summer!
I don't think I ever had a summer vacation where I was not involved in some type of training.  So goes the work of a teacher.  At least I can sleep in and go to the restroom when I need to go. LOL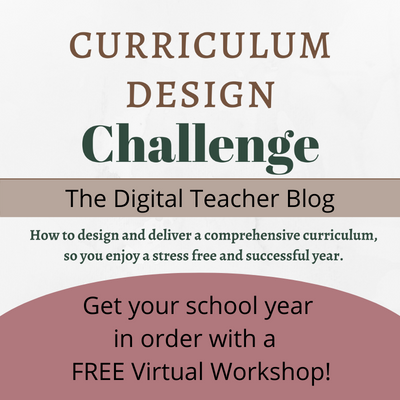 Join the Curriclum Design Challenge

Reflecting on Teaching: Refreshed and Ready
As I write this post, I can share that I am halfway done with my "To Do" list!!  Yeah, me!!!  I'll have time to continue working through the reading part of my list while we travel south to go fishing, camping, and then the lower 48.  
Based upon the work that I've completed thus far, I have a great start to my Back to School plans. I am crafting new plans to implement the based upon the learning that I have participated in over this summer.
As a result of my professional learning, my brain still turns and churns out new thoughts for the year.  I take time to write this information down for additional ideas to tweak.
Soon I will be ready to put my "completed summer to do list" learning into action in just four short weeks!
Reflect on Teaching: Related Reads
That's it!!  "My Reflection Steps: Pondering, Processing, and Planning" for a successful year! 
How are you doing with your summer "to do" list?  Are you ready to make the shift from vacation back to school? 
I've gathered a few additional readings that you may find resourceful as you start your planning. 
Curriculum Map: Everything You Need to Know
How to Start a New School Year Right
Eight Tips to Wrap-Up a School Year
Reflecting and Final Thoughts
Taking the time to reflect upon a school year is going to be beneficial for you across all aspects of your professional career. 
If you did not have the chance to reflect at the end of the school year, do NOT miss out on this opportunity to reflect BEFORE starting a new school year. 
This reflection piece is the most important element to growing in the teaching profession. 
Cheers to an AMAZING school year!!
Did you find value from this Back to School Reflect on Teaching
post and resource?
I hope you did, because each week I do my best to provide valuable, educational resources that you can implement into your family and teaching context to save you time and energy, so you have more time and energy to do what you love . . .
teach and create family memories!
Want to share this because you love sharing valuable information?