Teacher Specials on Amazon Prime Day Deals 2023
Amazon Prime Day Deals July 2023 teacher specials are just around the corner!! While we wait for July 11 and 12 to come, Amazon will have prelaunch discount items, including those teacher specials, so you can save money. Can I get a "WOOT-WOOT"!
Then, when July 11 and 12 come along, expect to see deep discounts on additional items including Amazon Prime Day deals on laptops and Prime Day deals on books!
Finally, over the next couple of days, Amazon will continue to offer discounts as Amazon Prime Day July 2023 deals come to an end on July 14.
Check back on this page for those teacher specials that I can find. If you're looking for something specific, give me a shout out, and I'll help you find it!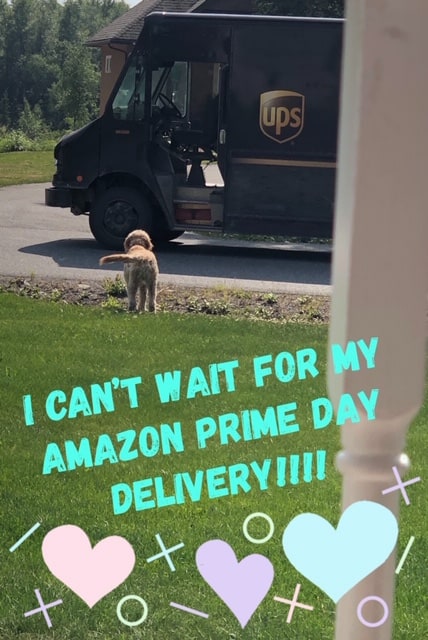 This post may contain affiliate links, and I may earn compensation when you click on the links at no additional cost to you.
NOTE: This Amazon Prime Day Deals July 2023 event will prelaunch with initial savings, showcase the huge savings July 11-12, and include follow-up savings through July 14. 
Prime Day Deals: Are you ready?
Looking to avoid the Back-to-School rush and stress?
Want to keep more money in your own pocket?

It's that time of the year when teachers and parents are "starting" to think about back to school. Shelves are stocked with notebooks, folders, crayons, clothes, and the list goes on. However, we are still in summer vacation mode . . . who wants to shop in stores? No worries!!! I've got you, my friend!!
The Teacher Specials from Amazon Prime are here!
These are not only teacher specials, but the deals shared will maintain an education theme (daycare, parents, homeschoolers, and any education professionals would be interested). Anyone can join! 
 Share this event with your friends and family!
Alright, my friends, I'm off to find those deals for you!! Check back often and share this event with your friends and family!!!
Prime Day Deals July 2023 Teacher Specials
Teacher Specials on Organizing
Teacher Specials on Books
Teacher Specials on Supplies
Teacher Specials on Class Supplies
Teacher Specials on Games
Teacher Specials on Learning Resources
Shopping Prime Day Deals ~ Extra Teacher Specials
20% off $50 on school supplies & everyday essentials
Prime member exclusive
If you're not a Prime member, you can get a free trial with this link: https://amzn.to/3JsKpFK
How to claim your teacher specials with Prime Day Deals!
First, add items from the products below to your Cart using the Add to Cart button or select See Options for specific product variations.
Next, when you're done shopping, select Go to Cart.
Finally, the offer will automatically be applied at checkout, if eligible.
Stock Up & Save | Limited-time offer –
Offers available for limited time while supplies last.